Day 1 :
Keynote Forum
eclaireMD Foundation, USA
Time : 09:30-10:20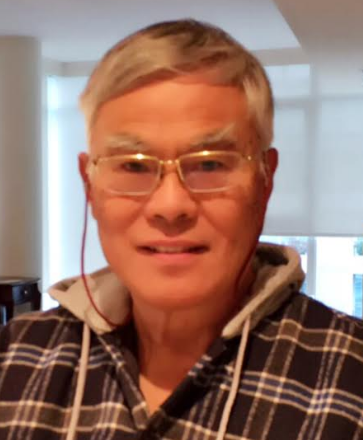 Biography:
The author received an honorable PhD in mathematics and majored in engineering at MIT. He attended different universities over 17 years and studied seven academic disciplines. He has spent 20,000 hours in T2D research. First, he studied six metabolic diseases and food nutrition during 2010-2013, then conducted research during 2014-2018. His approach is "math-physics and quantitative medicine" based on mathematics, physics, engineering modeling, signal processing, computer science, big data analytics, statistics, machine learning, and AI. His main focus is on preventive medicine using prediction tools. He believes that the better the prediction, the more control you have.
Abstract:
The author spent seven years and 18,000 hours to study, analyze and research his chronic disease conditions.
Here is the comparison between 2010 and 2017:
Weight: 205 / 172 lbs.
Waistline: 44 / 34 inches
PPG: 350 / 116 mg/dL
FPG: 185 / 119 mg/dL
Daily glucose: 280 / 117 mg/dL
A1C: 10.0 / 6.1 %
ACR: 116 / 12 mg/mmol
Triglycerides: 1161 / 69 mg/dL
He used mathematics, physics, engineering modeling, and computer science (big data analytics and AI) to derive the mathematical metabolism model and three prediction tools for weight, FPG, and PPG with >30 input elements. This study includes 11 categories: weight, glucose, blood pressure, lipids, food, water, exercise, sleep, stress, life pattern regularity, time, with ~500 input and output elements. He collected more than 1 million "clean" data over 7 years.
He defined two new terms known as the Metabolism Index (MI) and General Health Status Unit (GHSU). The "health state" is expressed as the "break-even" line which is 73.5%; above this percentage is regarded "unhealthy" and below the break-even line is "healthy". The results showed that he was very unhealthy (80%-110%) before 2013. The curve went through a sharp decline in 2014 due to his research. After 2015, he was "healthy" (60%-70%). As of 12/21/2017, his MI is 55.3% and GHSU is 56.1%. All of his previous lab test results confirmed with the diagram showing his chronic disease conditions are well under control.
Keynote Forum
National Center for Global Health and Medicine Kohnodai Hospital, Japan
Time : 10:20-11:10

Biography:
Hidekatsu Yanai, MD, PhD, Fellow of American College of Physicians (FACP), is the Director of the Department of Internal Medicine and Clinical Research and Trial Center, National Center for Global Health and Medicine Kohnodai Hospital, Japan. He is also the Professor of Wayo Women's University, Japan. He obtained his MD and PhD degrees in National Defense Medical College and Hokkaido University School of Medicine, respectively. He studied as Invited PhD Research Fellow in the National Institutes of Health (NIH), USA. He is the Editor-in-Chief of "Journal of Endocrinology and Metabolism" and also an Editorial Board Member of ten medical journals. He has 195 published English papers in refereed medical journals.
Abstract:
Non-exercise activity thermogenesis (NEAT) is the energy expenditure due to physical activities (PA) besides sports-like exercise and resistance training. It includes various activities in daily life such as going to work, attending school, singing, dancing, washing clothes and cleaning floors. We developed the original questionnaire to evaluate NEAT in Japanese people, based on 2011 Compendium of Physical Activities produced by American College of Sports Medicine, by considering Japanese life-style and culture. The questionnaire consisted of 11 question items about locomotive activities and 25 question items about non-locomotive activities. We evaluated each questionnaire item with a score of 1 to 3 points in order of levels of daily PA and then added up the scores to determine the NEAT score.
In our previous study using 45 subjects (22 women and 23 men) with type 2 diabetes who did not take any hypoglycemic, anti-hypertensive, or cholesterol-lowering agents, the NEAT score was negatively correlated with serum insulin levels (r = -0.42, P < 0.05). The NEAT score was also negatively correlated with waist circumference (r = -0.509, P < 0.05) and positively correlated with HDL-C levels (r = 0.494, P < 0.05) in women, and was negatively associated with serum insulin levels (r = -0.732, P < 0.005), systolic (r = -0.482, P < 0.05) and diastolic blood pressure (r = -0.538, P < 0.05) in patients with abdominal obesity. Our study demonstrated that NEAT is associated with amelioration in insulin sensitivity, waist circumference, HDL-C, blood pressure, in patients with type 2 diabetes.
We examined the validity of our NEAT questionnaire by comparing with objectively measured daily PA by using the triaxial accelerometer. The NEAT score was significantly and positively correlated with PA level (PAL) measured by the triaxial accelerometer (r = 0.604, P < 0.001). PAL was also significantly and positively correlated with both the locomotive NEAT score and the non-locomotive NEAT score (r = 0.444, P = 0.001 and r = 0.526, P < 0.001, respectively). The NEAT score measured by the self-reported questionnaire was highly correlated with PAL measured by the triaxial accelerometer.
In type 2 diabetic women, the NEAT score was significantly and negatively correlated with urinary albumin creatinine ratio (UACR) (r = -0.513, P < 0.05) and positively correlated with coefficient of variation of R-R intervals (CVRR) (r = 0.471, P < 0.05). Our study suggested that NEAT is beneficially associated with markers for diabetic nephropathy and neuropathy in type 2 diabetic women.
In patients with type 2 diabetes, multiple regression analysis, adjusted for age, gender, height and weight, revealed that hand grip strength was positively associated with total NEAT scores and locomotive NEAT scores.
I summarized beneficial effects of NEAT on metabolic parameters in Table 1. An increase of NEAT enhances muscle strength, reduces visceral adiposity and blood pressure, and improves insulin resistance and serum lipids, and is associated with lower risk of diabetic complications.
Keynote Forum
Associate professor of Reproductive Endocrinology Department of Physiology Faculty of Medicine Um-Alqura University

Biography:
Adil O. Bahathiq had initial experience of the research tools with Professors Ian Cooke and William Ledger at University of Sheffield, U.K. He found newdata the Fallopian tube and epididymis for his Ph.D. Then he conducted a new line of research that helped and improved the healthof the community. He hasdeveloped this area after years of experience in research, evaluation, teaching and administration both in hospital and educational institutions. This research areawaschosen because of the lack of data relating to obesity and the metabolic syndrome in the children and adults of the Makkah community. The findings of this research have beenbeneficial to the authorities in the fields of education and health in Saudi Arabia.
Abstract:
Childhood obesity has long-term health consequences, including strong tracking of obesity and related facilitator into adulthood associated with short- and long-term health consequences . This underscores the relevance for evaluation of the food systems and environment, opportunities to exercise, as well as continued efforts on Body mass index (BMI) surveillance, early detection and effective interventions of obesity and related health problems. A greater understanding of the relative importance of environmental and biological factors in the development and persistence of childhood obesity will help us in effectively minimise this epidemic problem. Obesity can lead to a variety of diseases such as hypertension, hypertriglyceridemia, hypercholesterolemia and high glucose level. These diseases are called metabolic syndrome.
Metabolic syndrome is characterized by a group of metabolic risk factors which include abdominal obesity, atherogenic dyslipidemia, elevated blood pressure, and insulin resistance or glucose intolerance. The aim of this study was to examine the prevalence of metabolic syndrome among female school children and adolescents. A cross-sectional study was conducted among 1356 female school children and adolescents between the age of 6 to 18 years. Body mass index, waist circumference, blood glucose level, lipid profile, and arterial blood pressure were determined. Criteria of ATP III were used to diagnose metabolic syndrome among participants. Among 1356 female school children and adolescents aged 6-18 years, 15.2% were overweight and 15.3% were obese. The prevalence of metabolic syndrome was 17.11% overall, 62.02% in obese and 50% in overweight participants. An enormous population of Saudi children and adolescents particularly females are potential to develop metabolic syndrome. We recommend a national obesity prevention program at community level to be implemented to promote leaner and consequently healthier community; Weight reduction program, lifestyle modification, and screening for risk factors of metabolic syndrome should be given rather special consideration.